Are you tired of your business, blog, YouTube video, or anything else getting next to zero views or clicks? Well, it might be because your posts haven't been optimized for search.
Search engine optimization is something that almost all of the internet's most successful businesses utilize to raise their traffic and ranking.
To many, it might just be the most important aspect of an online business. In this video, I'll be reviewing Surfer SEO and how it helped me double my online traffic.  If you'd like to try out Surfer SEO for yourself, make sure you use our link to get a free trial. Now, let's begin! 
What is Surfer SEO?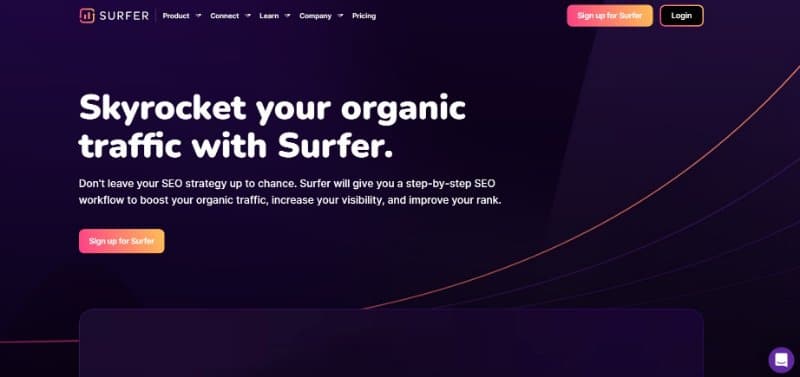 Surfer SEO is an on-page SEO tool that allows you to optimize your content for search using various different tools. Surfer SEO is used by millions of people all around the world and it truly helps them in many ways. Trying to do SEO all by yourself can be a real pain, and Surfer SEO makes it just so much easier to do it all.
On top of that, you don't need to be some sort of SEO expert or actually hire an expensive SEO expert just to make sure your website always shows up first. It has been proven to work by millions of users, and in most cases, it can at least help you improve your search engine standing as opposed to shooting you all the way to the top (which can happen in a lot of cases). 
Now, I'm not trying to say that Surfer SEO is the one fix that every business needs. It's not going to work like magic. However, using Surfer SEO is going to be a lot better for you – especially in the long run – than not using it. The money you spend on a Surfer subscription is going to be next to nothing compared to the increase in revenue you are going to see due to the increase in traffic.
This service is especially useful to small businesses that are trying to compete with known brands which often get the most traffic by default. It can help you be more competitive, it's cheaply priced, and it has personally helped me double my traffic. 
See Related: Best Content Writing Tools for SEO Domination
Who is Surfer SEO For?
There are a lot of people that can benefit from Surfer. As I've mentioned, small businesses are the prime target for Surfer, and using this service can give small businesses a competitive edge that they would've never even thought of having before. Aside from that, Surfer is for anyone that has any kind of online business or website.
For example, if you have a blog, you can use Surfer to make sure that your blog always shows up first and gets the most traffic. If you own an online store, whenever people search for a specific product, SEO will ensure that your products will always show up first, and in turn, you'll be more likely to get a sale. 
That's exactly what I did myself. I have a lot of blogs for all kinds of different purposes.
I used Surfer to make sure my blogs show up first on search results, and before I knew it, my website traffic more than doubled. Because of this, I was able to get a lot more advertising revenue.
On top of that, SEO can be extremely specific. My blog was about travel, and every time someone searched about a specific travel destination, I noticed that my blog post was always among the first search results. The more specific your keyword is, the higher the chance of your website showing up on top. 
If you know nothing about SEO yourself, don't try to "learn it" because SEO is almost always changing.
On-page SEO tools like Surfer SEO always stay ahead of the curve and update with time, making sure that their methods are never outdated. But overall, Surfer SEO can help everyone, even if you do know a lot about SEO or your business is already successful. It's always a huge benefit to have. 
How Surfer SEO Works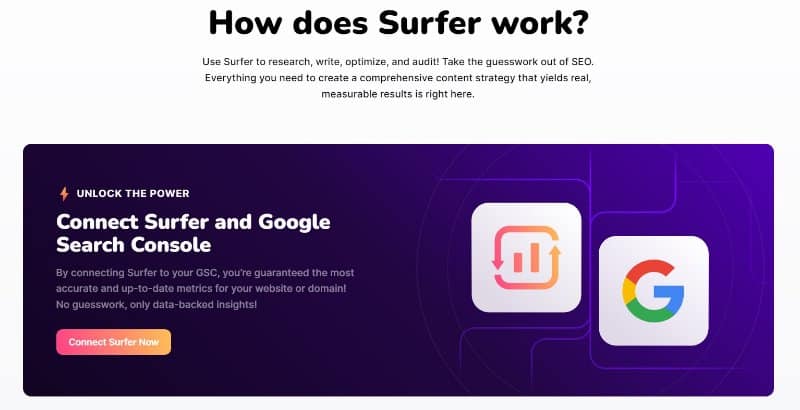 Surfer SEO works in a way that you don't really have to think a lot or know much. All you have to do is pick what kind of changes you want on your blogs such as key ranking factors including word count, headers, meta tags structure, and sentiment.
For example, Surfer SEO will automatically examine your entire blog post, and it'll make a lot of suggestions based on its own optimization algorithm. It analyzes over 500 web page signals, all of which have their own purpose in the search result algorithm.
Using its signals, it'll tell you what changes you can make based on data-driven analysis of content length, keyword usage, and everything else you need to do in order to improve your overall standing in the search results.
The main thing is that you still have all of the control. You only need to change the things you want to change and add the suggestions that you want to add. You'll honestly be surprised at how many suggestions Surfer SEO is actually going to make.
You need to add a target keyword and several other secondary keywords to Surfer to help it do its thing.
For example, if you run a blog about cooking, just add the name of the dish or one of the ingredients as the main target keyword, and Surfer SEO will make appropriate suggestions based on the keywords you added. You can use the keyword research tool to generate ideas to input into the content editor.
If you sell mugs or literally any kind of product at all, just add the name of the product as the target keyword and you'll surely get more traffic on your website if you make the changes Surfer asks you to make. 
It can be very easy to use even if you don't know anything about SEO at all. 
See Related: Position of Keywords on a Webpage
SERP Analyzer: Detailed Breakdown of Google's First Page
Surfer SEO's SERP Analyzer is a great tool for getting a comprehensive breakdown of SERP results by keyword. This breakdown provides information about the most important ranking factors such as the number of words above a fold, the total number of headers on a page, and more.
Surfer SEO is also very thorough in its explanations, and this information has been extremely helpful in my own experience with SEO. Surfer's SEO features are definitely some of the strongest on the market, and I would highly recommend their toolkit to anyone looking to improve their website's ranking.
Keyword Research: Find New Keywords to Target
If you're looking for a keyword research tool that can help you find high-volume, low-competition keywords, Surfer SEO is a great option. One of the things that set Surfer SEO apart from other tools is its similarity score feature. This allows you to see how closely related your target keywords are to each other.
This can be helpful in finding keyword groups that you can target together for maximum impact. Surfer SEO is also known for its accurate search volume data. This can help you fine-tune your keyword choices to make sure you're targeting keywords that people are actually searching for.
Overall, Surfer SEO is a versatile and powerful keyword research tool that can help you take your SEO efforts to the next level.
How and why I used Surfer SEO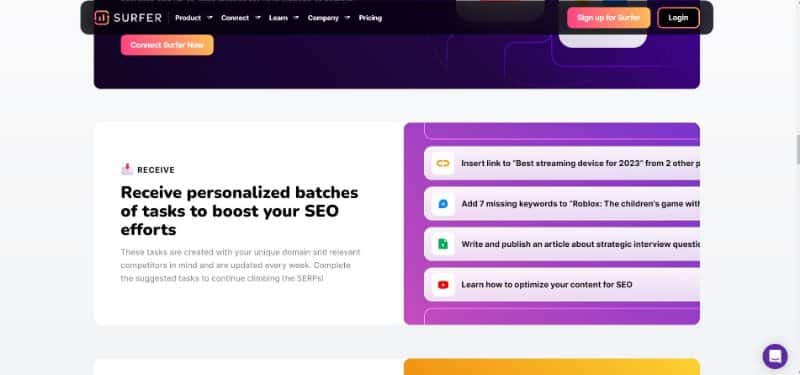 Now, let's talk about how and – more importantly – why I used Surfer SEO. This can help you get a better idea of whether or not you need to use Surfer SEO as well. I've had numerous blogs about numerous different topics for years now.
This includes travel blogs, lifestyle blogs, and much more. Back in the day, it would be really easy to use specific keywords and make your website show up first on Google, but eventually, everyone started using the same keywords, and the competition simply got too much for me to handle. 
For the first few months, I spent most of my time trying new ways to get visitors to my website. At first, I tried advertising my blog articles on Facebook and Twitter, but the results were lackluster. But then I discovered SEO. The only issue was that I had no clue what SEO was.
However, a friend suggested that I use Surfer instead, and it completely changed the game for me. It practically took care of all of the little details. At first, I only used some of the most basic tools they provided.
But slowly, as I got more into it, I started using their more advanced tools, and they worked in their own way. 
See Related: Best Marketing Tools for Small Business
The results I got from implementing Surfer SEO ranking factors
At this point, you're probably wondering exactly what kind of results I got and how fast I got them from using Surfer. I can't say I've ever really been disappointed by Surfer SEO, even when it sometimes doesn't get the exact results I wanted.
The main blog that I've had for years saw exactly a 116% increase in traffic since I started using Surfer SEO when compared to before doing my on-page analysis and on-page SEO optimization. That's more than double its usual traffic. However, this was already a successful blog that I've worked really hard on. It would be normal for a blog like that to get more traffic, right? 
Well, I tried to test it out for myself on a blog that has been sitting dead for years due to low word count and over-optimized keyword density. This was a blog with practically no following at all, and all I did was add a new post to it that was optimized by Surfer SEO with its on-page analysis and on-page SEO optimization.
Some of my smaller blogs also saw much bigger increases in traffic. They didn't just double, but even tripled or quadrupled in some cases. The thing is, the smaller a blog is, the bigger the potential it can have.
In the internet environment of today, it's almost impossible for small blogs to get noticed without SEO, and after trying to do that by myself, I found out the best way to do it is by using Surfer SEO. 
Why Surfer SEO is so great 
Surfer SEO is not the only SEO software that you can use online, but in my opinion, it's the best one. The main thing that makes Surfer stand out is the price. Not only does Surfer have a free trial that anyone can use, but it also has a very low price overall.
Surfer SEO costs around $29 a month, which is an absolute steal. The other SEO services are just as capable as Surfer, but they can cost you hundreds of dollars a month if not even more. If you use those, you'll likely be paying more for SEO than you would be earning. 
Aside from that, the ease of use factor is also something that pulls me back to Surfer SEO every time. Once I'm done writing a blog post, all I really need to do is spend 15 minutes on Surfer to optimize the whole web page and I'm done.
Using other services would take hours out of my time, and as we all know, time is money. Surfer SEO saves my time, it saves me money, and that's what makes it so great. 
Another really loved feature of Surfer SEO is its content editing suite. It's very well-designed and something that a lot of really good SEO services lack.
In all honesty, the content editing suite might just be the defining feature of Surfer. It helps make everything simple, quick, and just better than almost all of the alternatives. 
See Related: SEO for Travel Agents: 6 Tips to Grow Your Business
Surfer SEO Pricing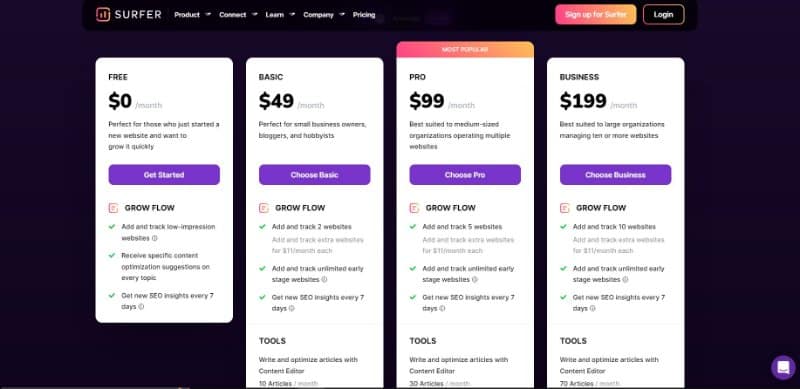 Before you sign up for Surfer SEO, there are a few things you need to know about it. It has three different plans.
The cheapest plan, which is what I use, is the "Basic" plan. This costs $49 a month, and it gives you 10 content editors a month, 20 audits a month, and free natural language processing (which makes sure your text always sounds "natural" with the SEO) for the first month.
The "Pro" plan costs $99 a month, and it gives you 30 content editors and 60 audits every month. On top of that, with the Pro plan, natural language processing is free for the entire time.
The most expensive plan they have is the "business" plan, which costs $199 a month. The business plan gives you 70 content editors, 140 audits, and free NLP. It also has a lot of features that only professionals would use, such as API. 
Another thing you should note about Surfer is that there's a bit of a learning curve to using it. You won't immediately understand what everything means, how to use the content creation tools, and even the most basic things. Don't just give up on it if you find it a bit complicated though.
Look up tutorials, and once you get the hang of it, you'll be surprised at how easy it all really is. 
Surfer SEO Alternatives
If you're looking for an alternative to Surfer SEO, there are many other tools available that can help with your search engine optimization. Here's a list of some of the most popular ones: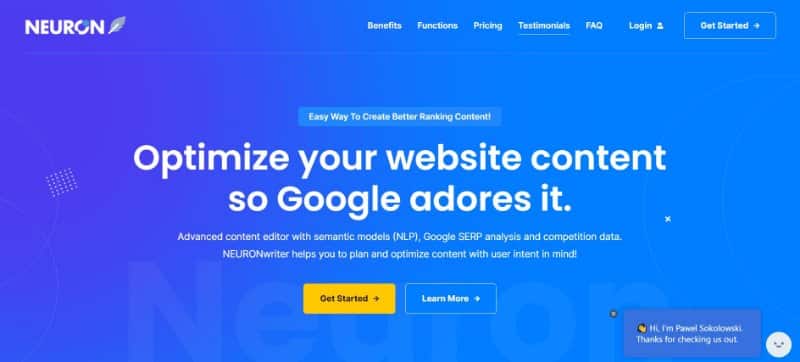 The NeuronWriter is one of the most popular tools for on-page SEO, content planning, and content creation. It helps you come up with a catchy headline that can attract readers from the very first glance, as well as find a topic that people will love to read about. The best part is that it even lets you create an entire article from scratch in just minutes.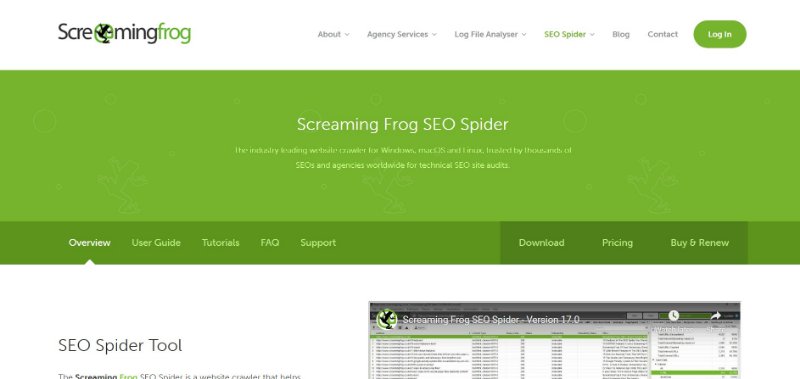 A free web crawler that lets you crawl up to 500 pages per day. The tool allows you to export the data into an easy-to-read format that can be used for further analysis.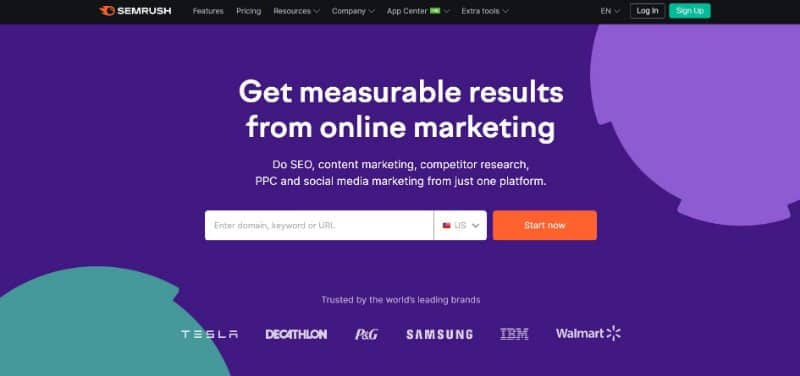 A powerful suite of tools that helps with keyword research, competitor analysis, and backlink research. This tool is definitely one of the best-paid SEO tools. It has a number of features that you can use to boost your website's ranking on search engines and increase traffic.
See Related: Jasper.ai Review: Is It Legit & Worth It?
What is SEO?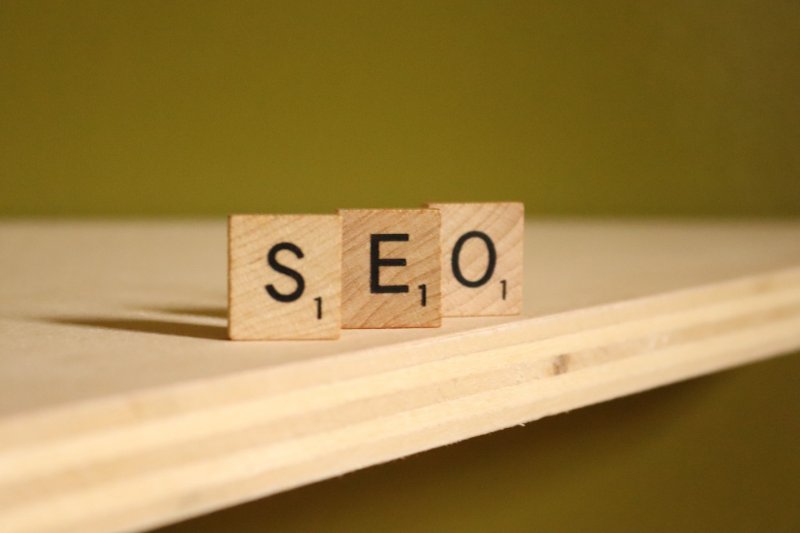 Now, you're probably wondering, why you even need to "optimize" for search engines. Well, it's basically because there are literally billions of websites that search engines like Google or Bing have to display for each and every search query.
But the first page of results only shows around 12 websites, and those are the links that people are usually going to click on. Every search engine also has an algorithm that decides which results show up first, and it's ideal for all businesses to use that algorithm to make sure that their results always show up before any other search result. 
The algorithm is usually based on specific keywords. There are now thousands of distinct keywords in SEO, and no one could possibly remember them all.
However, there are a lot of services that can actually help you optimize your blog posts, websites, and other things to ensure that they always show up first on search results. One of the top service providers, in this case, is Surfer SEO. 
See Related: Best Marketing Strategies for DTC
Surfer SEO Review Conclusion: Is Surfer SEO Legit?
At the end of the day, would I recommend Surfer SEO to everyone? For me, it's a no-brainer. But it really depends on your business goes. If you're the kind of person that doesn't really need SEO and are happy with the traffic you're already getting, then you probably don't need Surfer at all.
If you're someone who already knows all of the bits and details of SEO, then you probably don't need it either. As I said, it depends on what you really need. 
If you know nothing about SEO, and your websites aren't doing as well as you'd hoped, then using Surfer might be your best bet. It's cheaper than all of the alternatives, such as using a competitor service or hiring an SEO specialist.
Honestly, I recommend Surfer to almost anyone that's struggling with getting traffic on their website. It's getting harder and harder for small websites to get attention now because there's simply too much content and competition out there. 
For most people, I recommend you use the Basic plan. That happens to be the same plan I use, and I never really needed to use anything other than that.
However, if you literally churn out content like butter, you might need to go for a more expensive plan. Don't be scared of the price, though, it's worth the investment.
FAQ
Is Surfer SEO any good?
Surfer SEO is a great tool for SEO. It's not perfect, but it's a lot more helpful than other tools out there. It's also not the only tool you should use. You'll need to use Google Search Console and other tools in order to get the best results from your SEO efforts.
Surfer SEO (or Surfer) is premium software that lets users optimize the content on their website or blog so that they can rank higher in search engines like Google and Bing, among others. The program is designed to help people with technical knowledge of how websites work to improve their rankings without spending hours searching through forums and looking for answers about how specific techniques work (which may or may not be outdated).
What is a good score on Surfer SEO?
While you're surfing, you'll see a number pop up every now and then. This number is called the "score," and it's a measure of how well your website is optimized for search engines. The higher the score, the better!
The best score possible on Surfer SEO is 100. The average score for most websites out there is around 80 or so; anything lower than that shows that your site could use some work in terms of its optimization efforts.
Also, note that this app won't show you everything at once—it just gives you an overall ranking (the average) as well as two other scores: one based on how many pages are currently indexed by Google and another based on how many links point back to your site from other sites on the internet.
Is Surfer SEO free to use?
You can use Surfer SEO for free. It's completely free to use, and there are no subscriptions or other fees to pay. However, there are some stipulations on what you can do with the tool.
You can only use it on one website per month (so if you want to run multiple experiments at once or switch between sites frequently, this might not be the right tool for your needs). If you want to run more than one experiment per month or if you want access to more features of Surfer SEO, then you will need to upgrade by buying a premium package through their website.
Related Resources